Since 1981, AddonSoftware® has developed practical, affordable, feature-rich, and easy-to-use enterprise-wide software applications for businesses. The companies who use AddonSoftware enjoy The Freedom to Grow® because of its lean efficiency, its scalability, and the experienced professionals who customize and support it.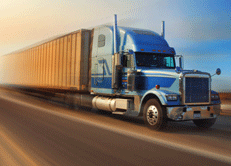 AddonSoftware Distribution [1] is for wholesale distributors of either durable or nondurable goods with annual sales from about $3 million to $30 million. The system provides excellent functionality for the planning and control of inventories, including replenishment features for providing high customer service combined with strong inventory control. Features for management of credit and accounts receivable helps prevent uncollectible sales and enable efficient collection from your customers. The system provides for multiple warehouses, with costs, prices, buying, replenishment, and history by warehouse. It also includes complete lot/serial number tracking.
Sales Analysis reports may be output directly to a spreadsheet – no need to print them and re-enter the data into Microsoft Excel®. You may also send reports, invoices, purchase orders, and other output via e-mail or fax, or output in HTML or Adobe® PDF format at any time. AddonSoftware for Distributors applications are feature-rich, mature, and proven. The system is comprised of the following applications:
AddonSoftware for Distributors fully integrates with the General Accounting bundle which is required, and the Manufacturing bundle.
---
Inventory Control
At the heart of any distribution system is inventory control. The key to success for many distributors is the ability to control inventory while at the same time maintaining a high level of customer service. That is the purpose of the AddonSoftware Inventory Control application. It provides accurate, current information to help you keep stock levels low enough to minimize costs, yet high enough to achieve your customer service goal. When customers ask questions, you'll have immediate answers.
Inventory Control gives you real-time updating of inventory balances for up-to-the-moment inventory availability, commitments, planned ship dates, and expected receipts.
Use the Expresso Search feature at any input field for instant response to customer requests without interrupting your current task. You'll reduce asset investment and increase inventory turns. Safety stock, EOQ, and order points can be automatically calculated for each inventory item. You have the information you need to reduce stock levels and satisfy customers. Buy the right items at the right time and reduce your investment.
You can increase inventory accuracy with regular cycle counting and complete transaction auditing. You'll be able to determine how to allocate resources within your inventory with ABC analysis. Reduce stock-outs and lost sales with the Inventory Shortage Report and Purchase Order Expediting Report; keep them under control with Yesterday's Zero Balance Report.
Multiple warehouse capability
Complete serial or lot number tracking
Inventory Item lookup includes a small image of the item selected in the lookup grid to ensure accuracy
Product pricing and costing at the warehouse level
Automatic economic order quantity (EOQ) and order point calculation
Inactive status for Inventory Items for clearer reporting and queries
Item lookup includes image of the item selected to prevent errors
Replenishment reporting by warehouse
Maintain average cost, standard, most recent, FIFO, LIFO, and for lots and serial numbers, actual cost
Physical inventory cycle counting
Detailed transaction history for analysis and reconciliation
---
Sales Order Processing
Increase sales and make it easier for your customers to order by using the AddonSoftware Order/Invoice Processing application. You'll have instant access to all the information needed to place orders, making ordering fast, simple and straightforward. It all adds up to satisfied customers and repeat orders. You'll be able to answer customer questions quickly with instant information retrieval.
Questions about order status, special pricing, inventory availability, scheduled PO receipts, sales, and payment history can be answered quickly from any input field on any screen using the Expresso Search feature. Salespeople will be more effective because they'll have instant access to information about sales, history of prior purchases, as well as alternate and superseded inventory items. An effective credit management system can eliminate uncollectible invoices before the products are shipped.
Total information availability with quick and easy lookups
Shipping Processing - An interface to shipment tracking software enables your team to know the location and status of outbound packages. Tracking numbers, weight, and freight costs are automatically maintained with 3rd party interfaces or can be manually entered as a part of Order Entry to assure that accurate information is available when the question of 'Where is my shipment?" is asked.
Flexible pricing capabilities
Automatically email/fax customer Order Acknowledgements
Interfaces with Avalara's AvaTax sales tax service
Order Entry automatically generates a Work Order for an item that has a BOM and the quantity currently available is less than the order ship quantity
Convert quotes to orders with one keystroke
Allows selling selected items in Order Processing by either their normal Unit of Sale or by their normal Unit of Purchase
Automatic inventory commitment and scheduling
Multi-warehouse order picking
Features for counter sales
Definable Sales Order Line Types
Lot/serial number tracking
---
Purchase Order Processing
With the AddonSoftware Purchase Order Processing application, you can gain complete control of your company's purchasing function. From replenishment analysis to printing, receiving, and payment, Purchase Order Processing is a comprehensive system that helps you reduce costs and eliminate errors as you improve customer service.
One of the main purposes of a distributor's purchasing application is to answer the question: "What do I need to purchase today?" Automatic replenishment processing creates a "suggested buy" report that you can use to determine what, when, and how much to buy to get the best purchase price and to achieve your customer service targets. Track open purchase orders and identify potentially late shipments before they actually become late, and easily recall a history of purchase orders for any inventory item or for any vendor.
For maximum efficiency, on a single PO you can enter multiple shipments of the same item, using multiple required dates. And you can apply multiple PO receipts against a single PO and a single invoice. Fill customer backorders quickly and determine priorities with the Suggested Backorder Fill Report.
Purchase requisition entry and tracking
Duplicate historical receipt in Purchase Order Entry - Create a new Purchase Order from within Purchase Order Entry by duplicating a historical receipt
Detailed purchase order history
Suggested backorder fill report for cross-docking
Replenishment planning and automatic PO generation
Lot/serial number tracking from PO receipt
---
Sales Analysis
The principal purpose of the AddonSoftware Sales Analysis application is to enable you to readily determine your best and most profitable sales avenues as well as those avenues that are not providing the return you need. The system provides a complete, timely, and accurate sales history for an unlimited number of years, reporting sales broken down in many different ways. And all Sales Analysis reports may optionally be output directly into Microsoft Excel® for more analysis, charting, emailing, or other collaborative use.
Rolling 12-month sales reports for customers and products help you pinpoint sales trends for quick reaction to the demands of a changing market. Sales dollars, units, and costs are stored for each period of the fiscal years you've selected, and the gross profit margin is calculated on all sales analysis reports.
Sales Analysis reports are available by Customer, Customer Type, Customer Ship-To, Territory, Product Type, Inventory Item, Salesperson, Vendor, General Ledger Code, Warehouse, Standard Industry Code (SIC Code), Customers within a Territory, and in other ways. Most reports offer a 12-month trending format in addition to the standard format, and you may also choose units or dollars for most reports.
Output reports directly to spreadsheets
Sales Analysis forms carry embedded bar charts to provide a visual representation of the sales, cost, and units
Form includes an embedded bar chart for visual representation of the sales, costs, and units
Inquire on-line and/or print a report
Twelve-month trending reports
Identify most profitable customers, areas, and products
Output report to Print Preview for on-line analysis
Contact Us
Let us put you in touch with a valued member of our nation-wide network of software partners.
Sales and Marketing -  info@addonsoftware.com [5] or phone us at 505.938.6131 in the U.S. and Canada
Technical support - support@addonsoftware.com [6] or phone us at 505.750.1411