Employees expect accurate, on-time paychecks. But today's work environment requires an often confusing array of pay structures, from per diems to piecework. Multiple pay structures and deductions can sometimes be challenging, but you can count on the AddonSoftware Payroll application to satisfy your complex requirements with a flexible, easy-to-use payroll processing solution.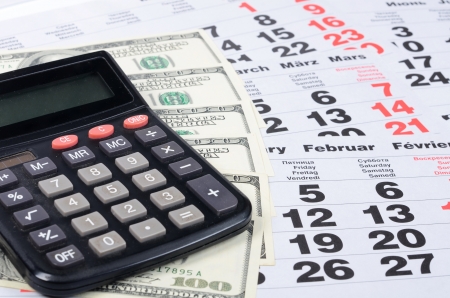 A flexible design allows you to define an unlimited number of earnings, deductions, taxes, and employer contributions of almost any type: 401(k) deferrals, bonuses, piece rates, and all the standard earnings types. Each employee can have taxes and employee contributions for multiple states and localities.
The AddonSoftware Payroll module fully integrates with the Accounting bundle:
General Ledger
Accounts Payable
Accounts Receivable
Introduction to Payroll documentation [1]
---
Features
Automatic sick/vacation accrual
Multiple job titles/pay rates per employee
User-defined pay and deduction codes
Direct deposit with email notification
Multiple tax locations
Pay change history
Summarized check inquiry
Automatic pay/deduction capabilities
Security levels and passwords provide complete payroll confidentiality
Alphanumeric employee numbers are supported
Multi-company and multi-state capability
Personnel information management
Check printing - multiple checks per Employee
Employee termination and reactivation
Reports

| | |
| --- | --- |
| Employee Masterfile Listing | Magnetic Media Audit Report |
| Employee Master List | Payroll Distribution Report |
| Payroll Earnings Entry Report | Payroll Distribution History Report |
| Payroll Deduction Report | Payroll G/L Distribution Report |
| Payroll Tax Report | Earnings Status Report |
| Payroll Contribution Report | Earnings History Report |
| Payroll Accrual Report | Deduction Status Report |
| Payroll Exception Report | Tax Status Report |
| Payroll Detail Report | Contribution Status Report |
| Monthly Check Report | Accrual Status Report |
| Payroll Pre-Check Report | Payroll Check History Report |
| Payroll Check Printing | Union History Report |
| Payroll Date List | W-2 Printing |
---
Contact Us
Let us put you in touch with a valued member of our nation-wide network of software partners.
Sales and Marketing -  info@addonsoftware.com [2] or phone us at 505.938.6131 in the U.S. and Canada
Technical support - support@addonsoftware.com [3] or phone us at 505.750.1411